Intelligent Transportation System
April 30, 2014 "SMEU Astana" has successfully launched a pilot project "Intelligent Transportation System." The pilot zone covers 42 signal traffic lights in Astana.
The Intelligent Traffic Control System is a specially configured software of SWARCO AG, the leading manufacturer in the field of ITS, and an interrelated set of high-tech equipment for the traffic organization and control. The Intelligent Transportation System uses the latest innovations in the field of traffic modeling and control which provide the traffic participants with the more information and safety.
All information received from traffic sensors and surveillance cameras, enters the Traffic Control Center, where with the help of the specially configured software the operators perform control and monitoring of the traffic situation.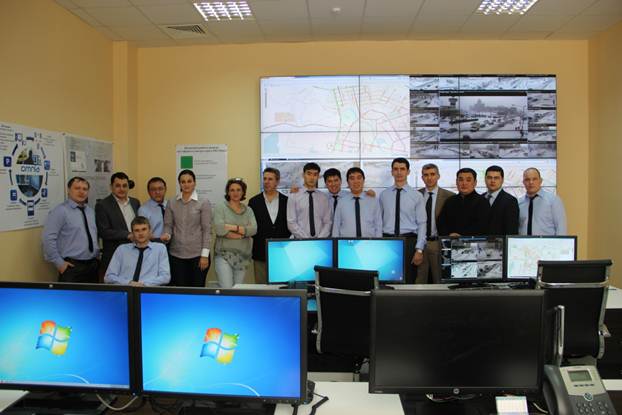 Карта светофорных объектов оснащенных интеллектуальной системой управления